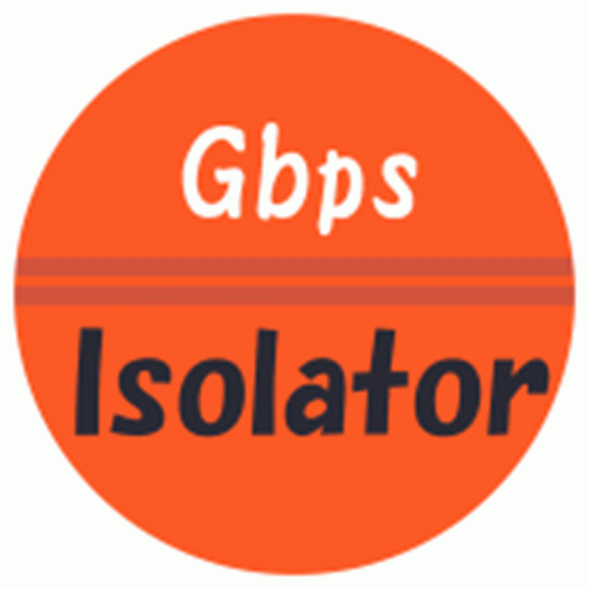 USB 3.0 Isolator Chip
World's first reflowable USB 3.0 Isolator Chip


Technical Review
  ← Click
Specifications
Parameters
Values / Descriptions
Signal Supported
USB SuperSpeed (5Gbps)
Isolation
AC 5000V RMS for 1 minute
External Creepage
8.5mm


(compliant with IEC60601-1 patient double protection etc.)

Leakage
<0.032uA
condition: AC 264V RMS, at 60Hz
(compliant with IEC60601-1, type B/BF/CF Applied Parts)
ESD
±15kV
HBM on USB interface pins
Supply
5V
Operating temperature
~85 degree
Size
8.0 x 16.5 x 3.6 (mm) SMT package
Note:
- For USB2.0 (HighSpeed 480Mbps) and lower speed isolation, click here.
- APISU30 alone does NOT support HighSpeed /FullSpeed /LowSpeed.
Technical Resources

Technical Review (advertorial):
Introducing the Reflowable USB 3.0 Isolator Chip — A Digital Isolator Speed Breakthrough
We provide following technical documents to facilitate the customers' design.
- Schematic of the evaluation board
- Layout pictures for each layer of the evaluation board
- Gerber files of evaluation board
- BOM List of evaluation board
- Design Guide
- 3D data of the isolator chip
- Isolation test report (Hipot / Leakage)
- Trouble shooting
Contact Info
For more information,
- Technical Specification
- Quotation Request
- etc.
Email:
sales02@advancedphotonics.co.jp